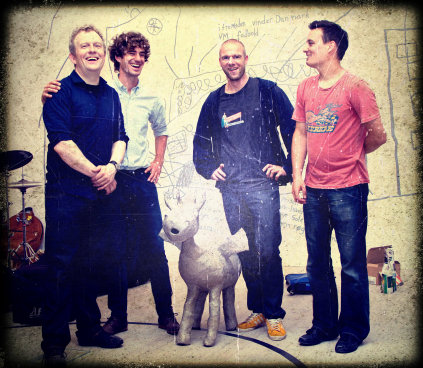 Admiral Awesome the band
Admiral Awesome is a trio that plays the self-invented genre "kapowjazz"!
As the name suggests, kapowjazz is hard hitting, humorous, comprehensive, swinging, rebellious, purely from the heart, adventurous, beautiful and sentimental, just like a well-told cartoon.

Admiral Awesome draws inspiration from numerous corners of the jazz history and mix it all together in one big high-explosive kapowjazz cocktail of original quirks.

With humour, self irony but something at stake the music is handed to you the listener with staunch dedication.